Why We're Here:
Outside the Classroom: Extracurricular Programs at UVM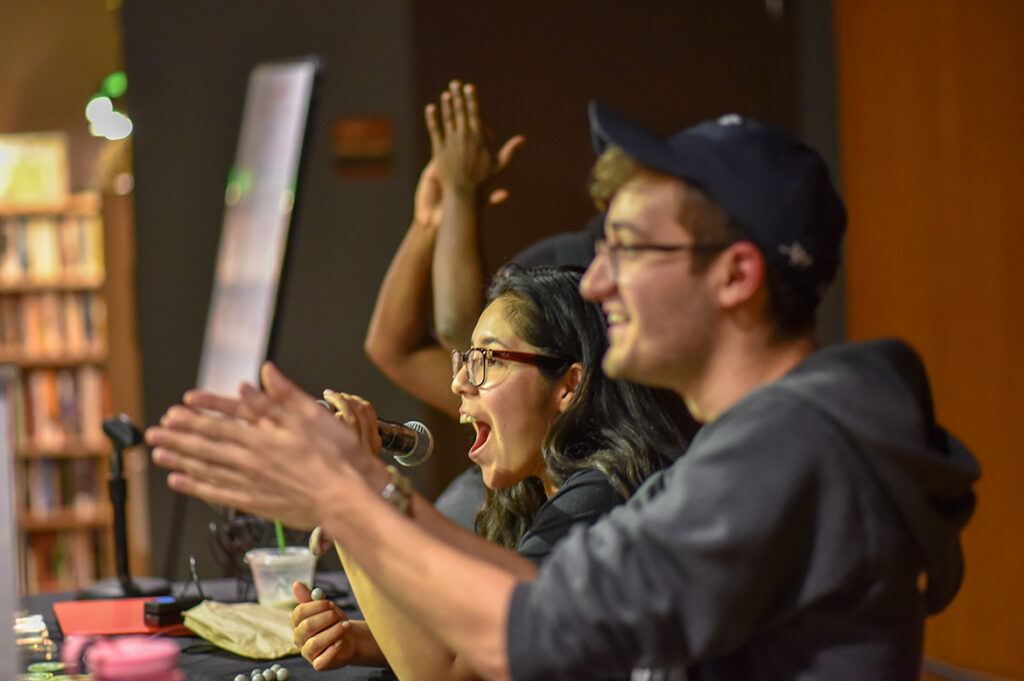 No vision of student success is complete without the growth and learning that take place outside the classroom. Thanks to donor support, UVM is home to scores of clubs, committees, teams, and ensembles. These extracurricular programs support the physical, mental, and social wellbeing of our students and create spaces for friendships, skills, and interests to develop.
Participation in an extracurricular program is proven to lead to better physical and mental health for our students. Whether it is the benefits of exercise through a team sport or the mindfulness cultivated on an outdoor retreat, UVM students who spend time in extracurriculars are more likely to reap the full benefits of the UVM experience.
Beyond health and wellness, students are driven by the sense of community fostered in their chosen groups. UVM offers social programs that every student can find affinity with, all of which include events and activities that help our students grow to know one another and their world.
Let's not forget the fun.Students can find something that speaks to them among UVM's extracurricular offerings—from multi-day hikes across the Green Mountains to the Soul Food Social, to the Rainbow Graduation, to Quidditch tournaments.
For many students, extracurricular experiences can ignite a passion for new interests. This spark may light the way to broader career paths and professional opportunities. With chances to network and engage in activities with others who share their interests and values, students can find a truly enriching, deeply meaningful educational experience that academics alone cannot provide.
Olympic Achievement Through SOAR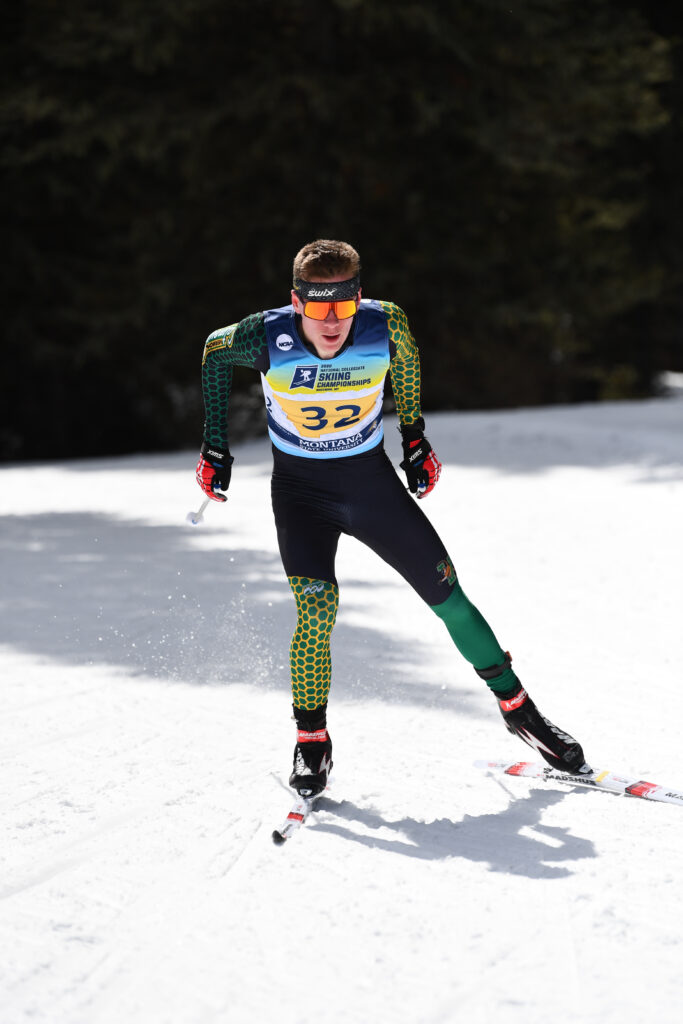 Participating in an athletics program is often a keystone piece of a student's college experience. The incredible diligence and focus required to excel at a collegiate level of competition while simultaneously striving for academic success is a great opportunity for growth, regardless of one's starting point. Ben Ogden '22, the inaugural recipient of the David and Beth Daigle Ski Scholarship, is one such student who has been able to seize this opportunity.
"I hope they take personal pride in the things that I've been able to accomplish. It's such an incredible opportunity that they've given me, and I'll forever be grateful."

Ben Ogden '22
In March 2020, Ben brought home gold for UVM in the ten-kilometer freestyle race at the NCAA National Skiing Championship. Two years later, he was named to the 2022 Olympic Team.
"Growing up in southern Vermont, I have been inspired by Olympians my whole life, and becoming one myself has always been a dream," said Ben. "I am excited to race hard and have some fun in China."
These monumental feats count as some of his proudest achievements at UVM—but good grades in thermodynamics aren't far behind. It's taken serious physical stamina and brainpower to keep up with both skiing and his mechanical engineering classes. Ogden says he's humbled by the support he's received from the Daigle Ski Scholarship.
Highlights of UVM's Extracurricular Programs