Why We're Here:
Education for All: Accessibility and Affordability at UVM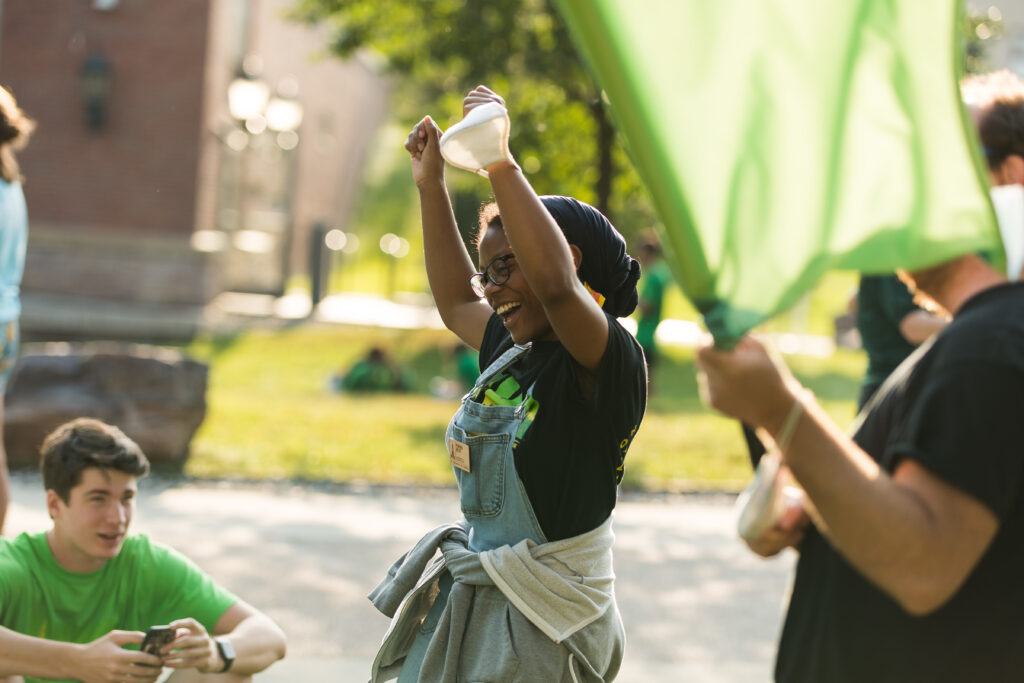 UVM is expanding accessibility and affordability on many fronts to help students realize the benefits of higher education. From freezing tuition for four straight years, to enhancing efforts to retain and recruit students from historically underrepresented groups, to promoting programs that support first-generation college attendees, the SOAR campaign will help ensure that students of all backgrounds can build their future and explore their passions at UVM.
Affordability is crucial to creating a university that can prepare the leaders of tomorrow. Imagine a campus where no student is worried about how to pay for tuition, housing, books, or food. Imagine the impact on our world if UVM could eliminate financial barriers for every first-generation college student, for those from historically underserved or underrepresented communities, and for every student with a drive to make a difference.
If freed from the burden of educational debt, imagine what research and courses of study students would pursue, what problems they would solve, and what communities they would serve.
Faculty and staff at UVM also want to ensure that students have full capacity to access the wealth of opportunities available to them on campus. We all want to guarantee that every student has opportunities for achievement and academic success by tailoring educational support to each and every student. From individualized tutoring in niche research skills, to providing personalized professional development training, UVM knows that academic success arises from students' ability to access their full potential in an educational setting that fosters active exploration.
Promoting Equity through Accessibility and Affordability:
The Ellen B. Hazzard Nursing Scholarship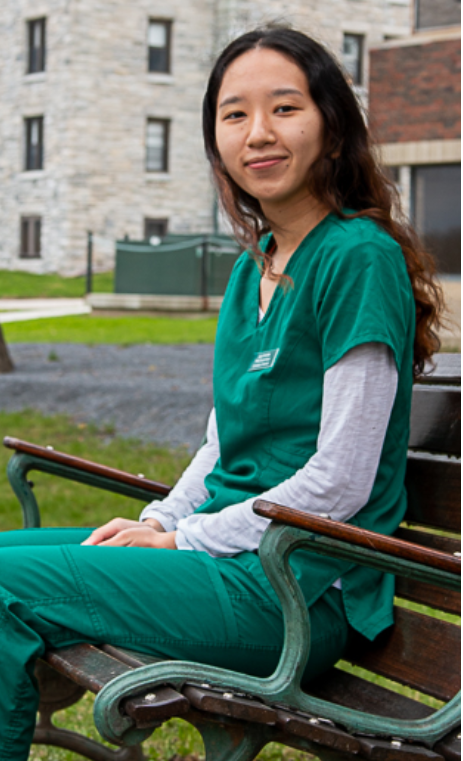 Ellen Hazzard, who earned her professional nursing degree from UVM in 1960, established the Hazzard Nursing Scholarship in 2017 to support students in the College of Nursing and Health Sciences who help to advance the college's goal of creating a diverse community. As a nurse, Hazzard says one of the most notable inequities she has observed over the years is the disparity in public health across the globe.
Jaza Amchok '23, the second student to receive the Hazzard Scholarship, says this gap in access to care is what called her into the nursing profession in the first place. Her parents were born in a rural area of Tibet with no hospitals nearby and no access to medical care.
"Growing up, my dad would tell me how the women in his village would give birth in their tented homes without any medical help. Living in a country where medical access is much easier made me realize how fortunate we are to live near a hospital and receive care quickly."
As the first person to go to college in my family, I've come to realize the value and privilege of being able to receive a college education

Jaza Amchok
Amchok says one of her goals following graduation from UVM will be to visit Tibet for the first time and use her new expertise to help the people in her parents' village who don't have access to immediate medical care.
"As the first person to go to college in my family, I've come to realize the value and privilege of being able to receive a college education," she said. "My parents, who only received a grade-school education, always ingrained in my brother and me the importance of a solid education."
Amchok says the Hazzard Scholarship and her experiences at UVM will help her serve the broader community, and she feels fortunate to have the opportunity and responsibility to help those in need.
"Just knowing that the care of a person is in your hands, it's humbling for me. As a nurse, you're with them through the whole journey, until you know that they're free from suffering or free from pain. Caring for someone is a huge responsibility, but it's a rewarding one."
Highlights of Affordability and Accessibility at UVM