Why We're Here:
Learning by Doing: Experiential Learning at UVM
Experiential learning opportunities allow students to see Vermont and the world more fully and prepare for their careers more effectively. With greater access to the unique possibilities of a UVM education, more students are able to pursue their passions and hit the ground running when they graduate.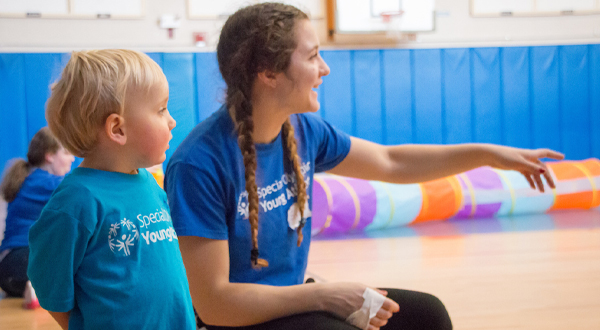 At UVM, experiential learning is personal for every student. Internships, travel courses, service learning, and undergraduate research are just some of the opportunities that allow students to broaden their horizons or dig deeper into their interests. UVM's faculty works with countless local, regional, and international partners to give students experience in subjects widely dispersed throughout our institutional reach.
Students can expect to learn by doing, to develop new skills, and to network with professionals in the industries that excite them. They can see what a typical workday looks like, make connections to people in their field of study, and determine whether careers are a good fit for their goals. Students gain practical experience and explore their interests, all while building toward their academic success objectives of career development, resume building, and networking.
Donors who support the SOAR campaign can help UVM students build skills and broaden their horizons by providing diverse experiential learning opportunities. Our experiential learning goal is to integrate reflective professional development, academic courses, and real-world activities to foster competencies that will make UVM graduates effective professionals and engaged citizens.
By the end of this experience, I hope that I'll have a portfolio of work that I can take to a future employer and say, this is what I can do, and this is what I have done.

Renee Hamblin '19
Travel Studies and the Cultural Diversity Scholarship
Many students have found life-changing experiences in UVM's short-term travel studies. Led by a faculty member who facilitates learning while exposing students to international settings, travel studies allow students to spend one to two weeks in a foreign country examining topics like social justice, food access, education, and sustainable development.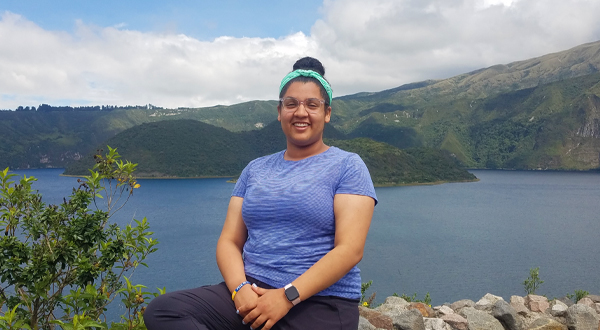 Sociology and economics major Micayla Nadeau-Williams '22, a recipient of the Cultural Diversity Scholarship, spent a week in South America in early 2020 as part of a Gender Sustainability and Development in Ecuador class. The trip took her and her classmates across the country, from the bustling capital city of Quito to the cloud forest of Yunguilla in the high mountains.
Along the way, Nadeau-Williams studied gender rights and the roles of women within Ecuadorian culture, in both city-dwelling women and among smaller, indigenous communities. She says the learning experience was also a feast for the senses. She was enthralled with the beautiful, sometimes rugged terrain, the ornate statuary of the churches, the hand-made tapestries and leather goods, and the wide array of fruit she sampled in local markets.
Supported by the SOAR campaign, travel studies like these allow students to gain new perspectives that inform their goals for the future. Micayla, now an aspiring lawyer, writes to those who support these funds that "none of this, of course, would be possible without you. I would never have been able to experience all that UVM has to offer without the financial assistance that you provided me."
Experiential Opportunities Highlights: